Διεθνής Εταιρεία Χειρουργικής Αποκατάστασης Μαλλιών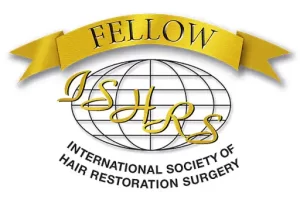 The International Society of Hair Restoration Surgery (ISHRS) is a non-profit medical association and the leading authority in the field of hair restoration. It has more than 1,200 members throughout 70 countries all over the world.
ISHRS is dedicated to achieving excellence in patient outcomes by promoting the highest standards of medical practice, medical ethics, and research in the medical hair restoration industry.
ISHRS provides continuing medical education to physicians specialising in hair transplant surgery and is committed to delivering the latest information on medical and surgical treatments to consumers suffering from hair loss, and most commonly from androgenetic alopecia – male pattern baldness and female pattern hair loss.
Created in 1993 it aims to promote, on a global level, the continuous professional education and quality improvement in hair restoration surgery.
ISHR organises world congresses as part of its mission to meet the educational needs of its members and close the gap between current and best practices. Practice-oriented, scientifically-based educational activities are performed in order to maintain and advance skills and knowledge as well as promote further education for its members. The goal is the improvement of physician competence and performance in practice.
Dr Zontos is one of the very few surgeons that teach FUE and hair restoration surgery to other surgeons.
Dr Zontos is a Fellow of the ISHRS, and as such, he lectures at the ISHRS world congresses and participates in numerous global educational, scientific events and workshops. The fellow status recognises the hair surgeon who strives for excellence in this specialised field. To maintain this status, each surgeon must continuously meet all of the established educational criteria. The hair restoration surgeon must accomplish a specific level of excellence in various activities such as: